Level up your gift-giving powers and find the perfect gift for gamers in this hand-curated list.
Whether you're looking for something for a console gamer, the PC gamer, the old-school gamer type, or the youngster, this list has something for them. This collection of gifts features all of the best sellers from this year, ranging in price from a few dollars up to a few hundred.
If you have other great gift ideas for gamers, drop them in the comments. If you try one of these gamer-gifts, feel free to leave a comment letting us know how it is!
Now, the list of the best gamer gifts for 2022.
#23. Must Play 100 Video Games Bucket List Scratch Off Poster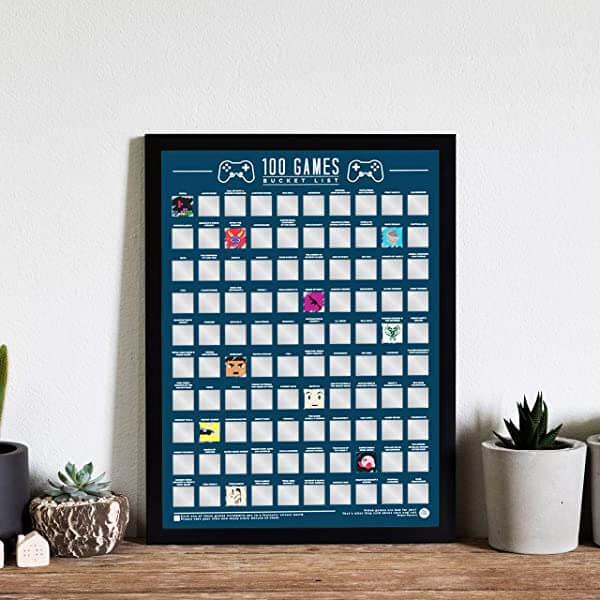 From Old School to the New school, they are all here! Ensure no good game slips under your nose by playing everything on the 100 video games bucket list scratch-off poster. This elegantly designed poster comes with a carefully curated list of the 100 best video games of all time.
$22
---
#22. Jamswall Handheld Game Console
500 retro classics can all be played in this one Jamswall handheld game console! Everything from Excite Bike to Contra to Teenage Mutant Ninja Turtles! You can even connect it to your TV to get a massive view!
$20
---
#21. Luminoodle Color Bias Lighting
Enhance any gaming setup with Luminoodle color bias lighting strip. With sizes for small monitors or massive big-screen TVs, they will add some flair and improve the gaming atmosphere with your choice of color.
$5 and up
---
#20. Mario Kart Live: Home Circuit
Play Mario Kart like never before – in your real home! With Mario Kart Live Home Circuit, you'll be able to control Mario, Luigi, and all the other legendary racers on the most personalized course possible – your home!
$89.99
---
#19. Arcade Light Switch Plate Cover
No game room would be complete without some old-school arcade light switch plate cover. They can add over any traditional light switch, so any DIY'er with basic home repair knowledge can install them!
$10.98
---
#18. X Rocker Zeta PC Chair
Game like a king on the X Rocker gaming chair. This luxurious throne comes with a couple of forward-facing built-in speakers along with vibration motors that sync with your audio's bass tones for an incredibly immersive experience. Also comes with LED Lights!
$349
---
#17. Bluetooth Beanie Hat
Keep your head warm and cozy while also streaming your game's audio direct to your beanie! This unique Bluetooth Beanie Hat features a 250mAh Li-battery and comes in various colors.
$27.91
---
#16. Nanoleaf Rhythm Edition Smarter Kit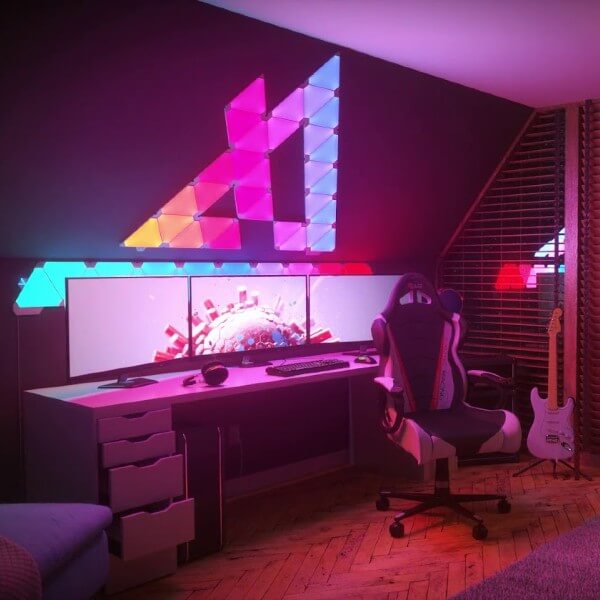 Light up your gaming station with Nanoleaf Rhythm Edition Smarter Kit. They are modular and can be installed in any pattern you want, and you have complete control over the LEDs to create a wildly entertaining light show. It's like a futuristic lava lamp for gamers!
$299
---
#15. Paladone Playstation Icons Light
Let the world know you are a true fan! Light up your gaming area with the Playstation icons light. This reactive music light is a must-have for gamers of any age. It can be powered by a battery or USB so that it can be placed just about anywhere.
$32
---
#14. Gamma Ray Blue Light Blocking Glasses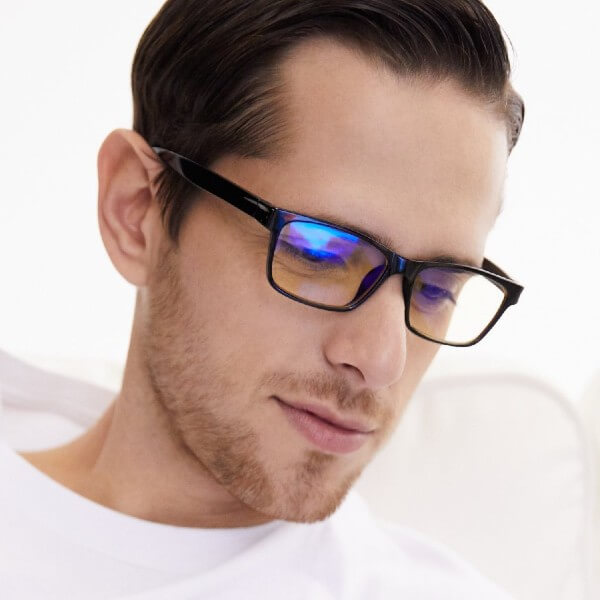 Instantly alleviate visual fatigue during marathon gaming sessions by putting on these Gamma Ray Blue Light Blocking Glasses. The glasses are designed to reduce the strain caused by harmful blue light emitted from digital screens.
$15 andup
---
#13. Comfy Wearable Blanket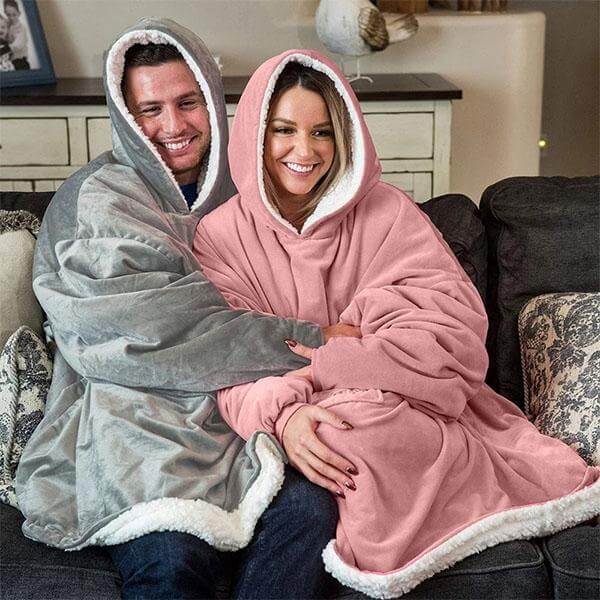 You have to stay comfortable when you're gaming all day. The Comfy Wearable Blanket is a revolutionary 2-in-1 garment – it's both a blanket and a sweatshirt. Time to throw out that disgusting, Snuggie!
$49.99
---
#12. Do Not Disturb I'm Gaming Socks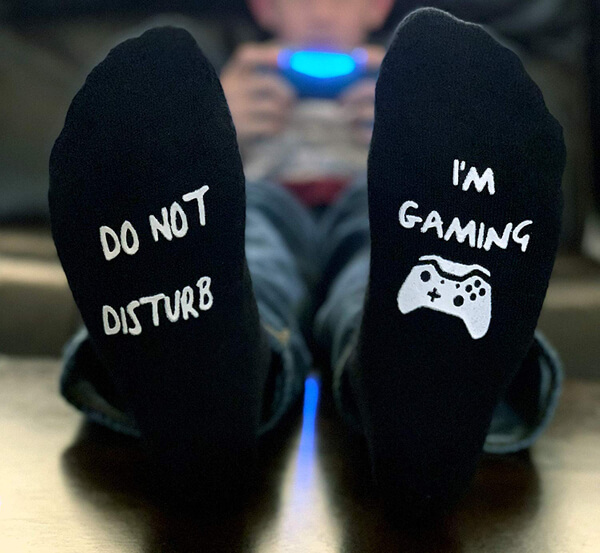 Kick your feet up while wearing these Do Not Disturb I'm Gaming Socks. These crew-style socks will keep you warm and cozy. They come with a non-slip grip ideal for walking around the house.
$9
---
#11. Paladone The Legend of Zelda Triforce Light
Hold the Tri-Force: Power, Wisdom, and Courage. Illuminate your personal space with Triforce power using this awesomely designed Paladone The Legend Of Zelda Triforce light. The light emits a warm and inviting golden glow and will even project the logo of Hyrule onto any nearby wall.
$38.61
---
#10. Sega Genesis Mini
An icon from a previous generation, the Sega Genesis Mini is a reborn gaming console, just a little bit smaller and preloaded with 42 of the most popular games that defined the system! It also comes with two wired controllers.
$179
---
#9. Nintendo Switch
Whether you are hanging with friends or going at it solo, home, or on-the-go, you'll have a blast playing the Nintendo Switch games. It features a battery life ranging from 4.5 to 9 hours and can be docked on your TV to enjoy HD gaming on a big screen.
$297
---
---
#8. Super Mario Warp Pipe Drink Cooler
Make it look like your beverage has come out of another world with this Super Mario warp pipe drink cooler. It features a pixelated design that makes it look like it was taken right out of Mario's digital world.
$15.99
---
#7. Fingerless Compression Gloves
These Fingerless Compression Gloves will help keep you at your best while you game. These copper-infused fingerless compression gloves provide a comfortable fit and are made from a performance fabric designed to keep you dry and odor-free.
$20
---
#6. Philips Hue Smart light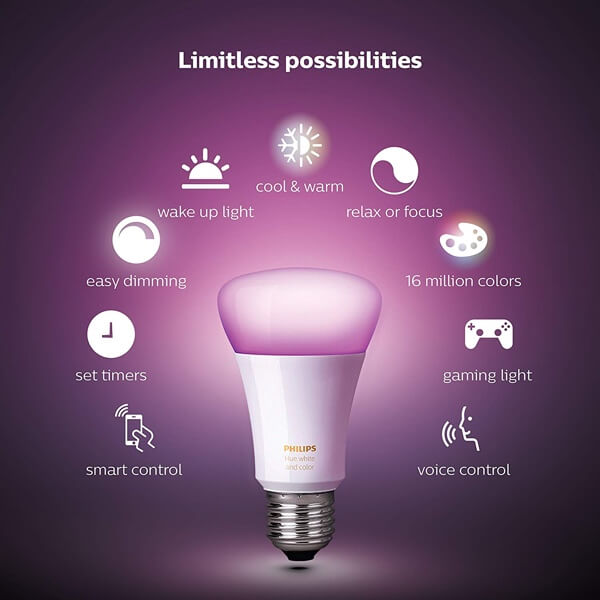 No gaming setup would be complete without some mood-setting lighting. The Philips Hue smart lighting system is the Cadillac of the smart light brands – it has nearly limitless color options and can be programmed with all kinds of routines and schedules.
$99.99
---
#5. Genius Gamer – Elite Gaming Nootropic
If you want the edge over the competition, you need Genius Gamer – Elite Gaming Nootropic. This nootropic will get you focused, increasing your reaction time and mental stamina.
$32.99
---
#4. Super Nintendo Classic Mini
Hold all your favorite NES games in the palm of your hand with the Super Nintendo classic mini. Though it may look like the original, this pint-size version has been updated for modern times. Instead of cartridges, it comes loaded with 21 classic games, including Street Fighter 2 and Super Mario Kart.
$249
---
#3. The Game Console Book
Look back at the early days of gaming with The Game Console book. You'll take a riveting in-depth look at all the iconic consoles over the decades – from the Magnavox Odyssey and Atari 2600 to the PS4 and Wii U.
$25.99
---
---
#2. Digital Gaming Gift Cards
Choose how much you want to give and get them an Amazon gift card. With it they can purchase any item they want, including gift cards for their favorite game stores (Nintendo, Playstation, Roblox, Google Play and more).
Let them choose what they want with a convenient gift card!
$You Choose
Tell us what #1 should be! What's your favorite gaming gift?
Leave a comment below.